REFLECTIONS
Acts of the Apostles 8: 5-8, 14-17
This recounts how the Good News was preached to the Samaritans. They received it with such joy and enthusiasm that it was like Pentecost all over again.
1 Peter 3: 15-18
 Christians should be able to defend their faith. If they suffer for their convictions, let them try to bear these sufferings with the patience of Christ
John 14: 15-21
 If we love Christ we will listen to his words and try to put them into practice in our lives.
Through the voice of the Church Christ says to us what he said to his apostles: 'If you love me, keep my commandments.' We couldn't possibly call ourselves his disciples if we didn't listen to his words and make an effort to live by them.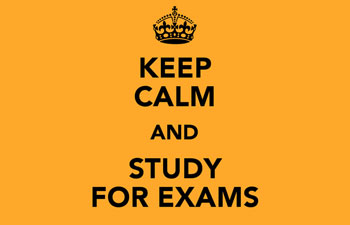 Over the next few weeks our younger parishioners will be busy taking exams. Remember to keep the young people of the parish in your prayers. 
CHURCH REPAIR FUND
In the next 24 months I will be appealing for donations in order to raise funds for the CHURCH REPAIR WORK. At this moment in time, our target is £120,000.00. The cost of repairs could be less or more, than our target amount. It will all depend on the expert's analysis. I will be meeting the Structural Engineer in due course and will keep you informed of their findings. Meanwhile, I appeal for your generosity, to please start giving something towards our target. Remember, God loves a cheerful giver! 
See what we are trying to raise money for and the progress of the appeal here.
MEN'S SOCIAL
After the successful first evening of Parish gents meeting up for a social, it has been decided to meet up regularly. The next meet up will be on Friday, 23rd June at 7.30pm, for a pint & take away. No need to book just come along for a natter and a pint!
ANNUAL FAMILY DAY ON SUNDAY 2ND JULY :
We will welcome all young people who made their first Holy Communion, First Confessions and received the Sacrament of Confirmation to participate at the 11 am Mass along with their parents and siblings. After Mass, refreshments, BBQ & Indian food will be available. There will be some games, various stalls and bouncy castle. We will need volunteers to help us to set up on the previous day and to manage on the day. Certificates will be presented at 1.30 pm. Photographs will also be available to download. Remember that Sunday, there will be no parking available in our car park.
NEW ALTAR SERVERS:
I would like to encourage Children who made their First Holy Communion this year and other young people to become altar servers. Speak to Deacon Michael after one of the weekend Masses. 
CANDLE STANDS
Volunteers (2 volunteers would be idea) are needed to help clean the church candle stands. The task would take 1 hour a week for all candle stands if done weekly. If you can help in any way please contact the parish office.
MAY READ OF THE MONTH 
The story of Catholicism in England, told here through the broad sweep of the centuries, covers the periods of conversion, medieval consolidation, the crisis of the Reformation and then the Second Spring and its aftermath.
This booklet offers readers a general framework into which they can slot whatever historical facts they already know. The often largely hidden history of the English Catholic Church and its intriguing personalities, cultural riches, controversies and stories of courage are here vividly brought to life in an engaging narrative. It is only by studying the past that we can understand the present and look forward to the future.
About the author
Fr Nicholas Schofield is a parish priest and chief archivist for the diocese of Westminster.u.
MONTHLY LUNCH
Sincere thanks to organisers and supporters. Total raised   £ 414.65. Our  next lunch is on Tuesday 23rd May in the St John Paul II Centre at 12.00 Noon. Come along as a family!
SOLEMNITY OF CORPUS CHRISTI &  PROCESSION TO GARTH PARK:
All Children who are going to make their first Holy Communion next Sunday at 11.00 am, are invited, along with their families, to join us the rest of the Parish on Sunday 18th June 2017 at 11.00am Mass, which is followed by Eucharistic Procession to Garth Park. All First Holy Communicants to come dressed in their  Holy communion outfits.
FIRST CONFESSIONS:
The children who are being prepared for their first Confession will be having their individual confession on Wednesday 21st June 2017 at 6.30pm in Church. Parents will also have the opportunity to  go to  confession as well. Visiting priests will be available. It is very important that everyone is there on the evening, as they will be making their First Holy Communion in 2018. All are invited.
APF/MISSION BOX
Please could all Red Mission Box holders empty and/or return the contents of their boxes to the parish office or welcomers. Please remember to include your name when delivering your donation. Empty boxes are available at the back of church. Thank you. 
INDIAN CUISINE EVENING:
Our annual Indian Cuisine Evening is on Saturday 20th May in John Paul II Centre. Tickets are available from Parish Office and Hilary King. Adult Ticket £20; Under 18 's Ticket £5 and Family Ticket £50. All proceeds towards the repairs of the Church. I look forward to your support. 
NICK STJOHN
Nick, shown here receiveing the Ministry of Acolyte on Sunday, 14th June 2015, will be ordained as a Permanent Deacon on Saturday 8th July 2017 at 12.00 noon by His Grace, The Most Rev. Bernard Longley, Archbishop of Birmingham. Let us pray for Nick as he prepares for his ordination as a Permanent Deacon. Let us also keep his family in our prayers. 
PILGRIMAGE TO HOLY LAND: 
From 22nd to 29th November 2017: On this occasion we hope to travel to Mount Sinai and are awaiting for more details before the itinerary is announced. If you are interested in joining us please let me know. 
PILGRIMAGE TO SANTIAGO DE COMPOSTELA SPAIN & FATIMA:
From 11th to 18th October 2017 from London Stansted. The price £930. For more details contact Kirsten 07525464305 or Joseph on 07748638402
MONTHLY LUNCHES IN 2017
Thank you to all the Lunch Ladies, new volunteers ,supporters, for a successful first lunch of 2107!  £401.52 was raised for parish funds. We will need more volunteers, and if you can assist us, contact the Parish Office: Our Monthly Lunch commence on Tuesdays on the following dates:  23rd May; 27th June; 25th July; 22nd August; 26th September; 24th October; 28th November. Thank you.
SOCIAL EVENTS IN 2017 SHEET
This weekend welcomers will be giving away our Social and fundraising events dates. Please note those dates in your diaries. Also available here.
MONTHLY COFFEE MORNINGS IN 2017
Last week raised £184.85. Thank you to everyone who came along to support the event. Please note these dates in your diaries: 2nd June, 7th July, 4th August, 1st September, 6th October, 3rd November, 1st December.
FLOWER FESTIVAL ON 23rd, 24th, 25th SEPTEMBER
More information to follow. I'm looking for sponsors, contact Jackie Flynn or Parish Office.         . 
ENTERTAINERS/MUSICIANS 
Can you help? If you belong to a band or are a solo artist, would you be willing to provide entertainment to some of our fundraising events this year? Contact the parish office if you can help

APRIL 100 CLUB WINNERS: £100 -S & M Doherty no 33. £50 -H Hollis no. 58 . £25- Hilary King no. 42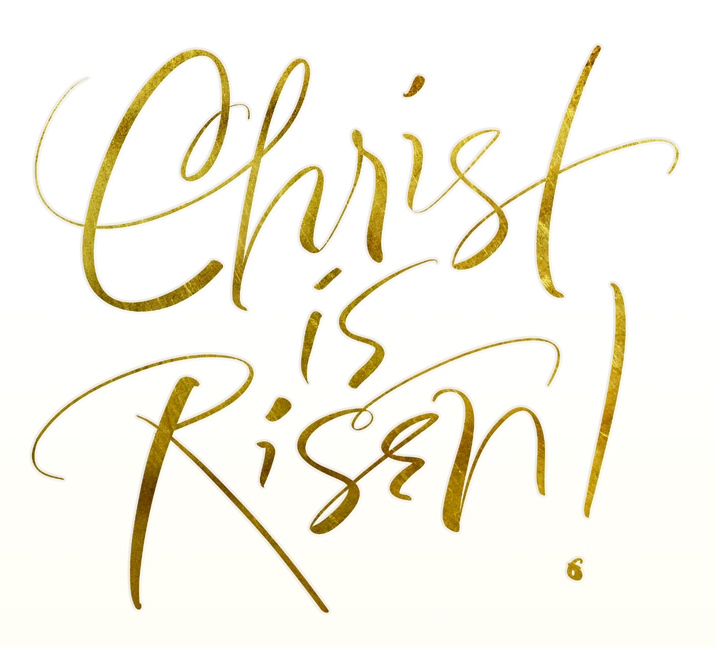 MASS ATTENDANCE LAST WEEKEND
Saturday, 8.00 p.m. - 123
Sunday, 9.00 a.m - 125
Sunday, 11.00 a.m. - 261
Total: 509 devout Christian souls.
REGULAR FEATURES
SUNDAY COFFEE
Come along for a coffee and meet new and old fellow parishioners after 9.00 am and 11.00 am Masses this weekend and every Sunday in the in the main hall downstairs of The John Paul II Centre. Come along...all welcome!
LEGACIES AND LAST WILL
Have you thought of including the parish in your last will? In the past Parishes were left with legacies. If you would like to leave a legacy to the parish, please contact Fr. John. The large statue of the Immaculate Conception that adorns the front of the church, Bicester's first piece of public Sculpture was paid for by a legacy left to the parish. May the donor rest in peace.
DBS ~ DISCLOSURE AND BARRING SERVICE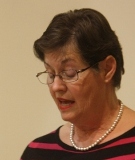 If you are a parishioner who currently comes into contact with children or vulnerable adults as part of your voluntary work in the parish , for example with the youth group, children's liturgy, sacramental programme catechists, baby and toddler group or as an Extraodinary Minister taking Holy Communion to the sick and housebound, etc.,and have not been DBS (CRB) checked, please contact our safeguarding reprasentative, Elizabeth Green, right, as soon as possible. E-mail. safeguarding@immaculate-conception .org.uk
Elizabeth Green
VOTIVE LIGHTS
The votive lights in Our Lady's Chapel are now £1 each. Those in front of the statues of the Sacred Heart and St. Joseph are now 50p.  For health and safety reasons, we request that only those candles provided by the parish are used. Thank you for your co-operation.
BAPTISMAL PREPARATION
Fr. John would like to meet all parents requesting the Sacrament of Baptism for their children. An application form is available for download here or can be collected from the Parish Office. Please e-mail Fr. John or the Parish Office to arrange an appointment.
PREPARATION FOR THE SACRAMENT OF MATRIMONY
If you are planning to get married either within The Parish of the Immaculate Conception or elsewhere, please use the form below to make contact with the Parish Office. Thank you.
Sacrament of Matrimony application form 
BATTHULA CARE TRUST
This is a charity started by Rev. Fr. John Batthula to raise funds to help poor families in India. The funds are used for a wide range of activities such as building homes for a Leper colony, purchasing books and educational equipment for impoverished schools, helping the aged and much more. More on their Website.
PRINTED BULLETIN NOTICES
Please note that the deadline for notices to be included in the weekly bulletin is 3.00 pm of the Thursday of each week.
MISSION BOXES/APF
The Pope's official charity for overseas mission. We share the hope of the Gospel where there is turmoil, poverty and uncertainty in the world, and where the Church is new, young or poor. Missio empowers local people to form and sustain communities of faith and trains future leaders so that the vital work of the Church in the world can take place. Please could all Red Mission Box holders empty and return the contents of their boxes to the parish office/piety shop. Please remember to include your name when deliveing your donation. Empty boxes are available at the back of church, please take one with you!
MASS INTENTIONS
Please use the Mass offering envelopes at the back of the church. These can be posted through the door of the presbytery or given to the welcomers. Please be sure to give plenty of notice if specific dates are required.
PARISH OFFICE
The parish office is located on the first floor of The John Paul II Centre. If the main doors are closed, then please press the buzzer located near the doors and wait for a member of staff to respond. When you exit the building please ensure that the door is fully closed. Office hours are 9.00 am to 3.00 pm, Monday to Friday. The telephone number is 01869 253 277.
WANTED
Do you have any old photographs of parish life, the church (Priory Road or The Causeway), St. Mary's School, etc. that could go into a parish archive? If so, please could you deliver these to the parish office marked with your name. These will be scanned and returned to you. Thank you. A selection of older photographs can be seen here
ROSARY WEBSITE
This website has been set up by a parishioner. Please take a look on therosary3.com which takes you to a quiet place within; away from the noise and din of life, and all its distractions into the presence of God.
CATHOLIC SINGLES 
Is an organisation which helps single adult Catholics of all ages meet, either one to one or through social events. Please tel. 0161 941 3498, visit the web-site
 www.catholicsingles.org.uk
 or email in-fo@catholicsingles.org.uk
FOOD BANK 
Please leave donation in sacristy kitchen. Please, no alcohol or anything containing alcohol, no perishable foodstuffs and nothing past its use by/sell by date. More about the work of the Bicester Food Bank 
here.
GIFT AID ENVELOPES 
Still a few remaining for the next financial year, please collect them as you leave. Anyone wishing to join, please pick up a leaflet and return to the clergy or office.
TRAIDCRAFT STALL

Your Traidcraft stall now has Christmas cards, Advent calendars and gifts for sale. Please take a look after all Masses this weekend, in the hall or at the back of church. There is a catalogue if you would like to place an order, or you can order online at traidcraftshop.co.uk. Traidcraft was established in 1979 as a Christian response to poverty, working with producers and supporting people to trade out of poverty.
BUY A BRICK
If you would like to but a brick in remembrance of a loved one, family, friends, as a Christmas gift or for any occasion please complete a form which is available at the back of church and deliver to parish clergy or the office. Bricks cost £250 each. The wall of bricks can be viewed in the John Paul II Centre.
PIETY SHOP OPENING HOURS
Located in the former Lady Chapel this will be open after most weekend Masses. Rosaries, CTS books, sympathy, mass, baptism, holy communion, confirmation cards, other items of piety also on sale..