REFLECTIONS.
Isaiah 55: 10-11
God cares for the earth by sending rain to make it fruitful. He cared for us by sending us his word. This word is very powerful if we give it a chance. 
Romans 8: 18-23
 St Paul tells us that the glory which awaits us in the next life far outweighs anything we could suffer in this life.
Matthew 13: 1-23
 Jesus compares the word of God to a seed falling into the ground.
God is continually calling us to a better life through his word. Jesus compared the word of God to a seed which a man plants in the ground. For the seed to grow it needs to be planted in good soil. What kind of soil do we offer God's word?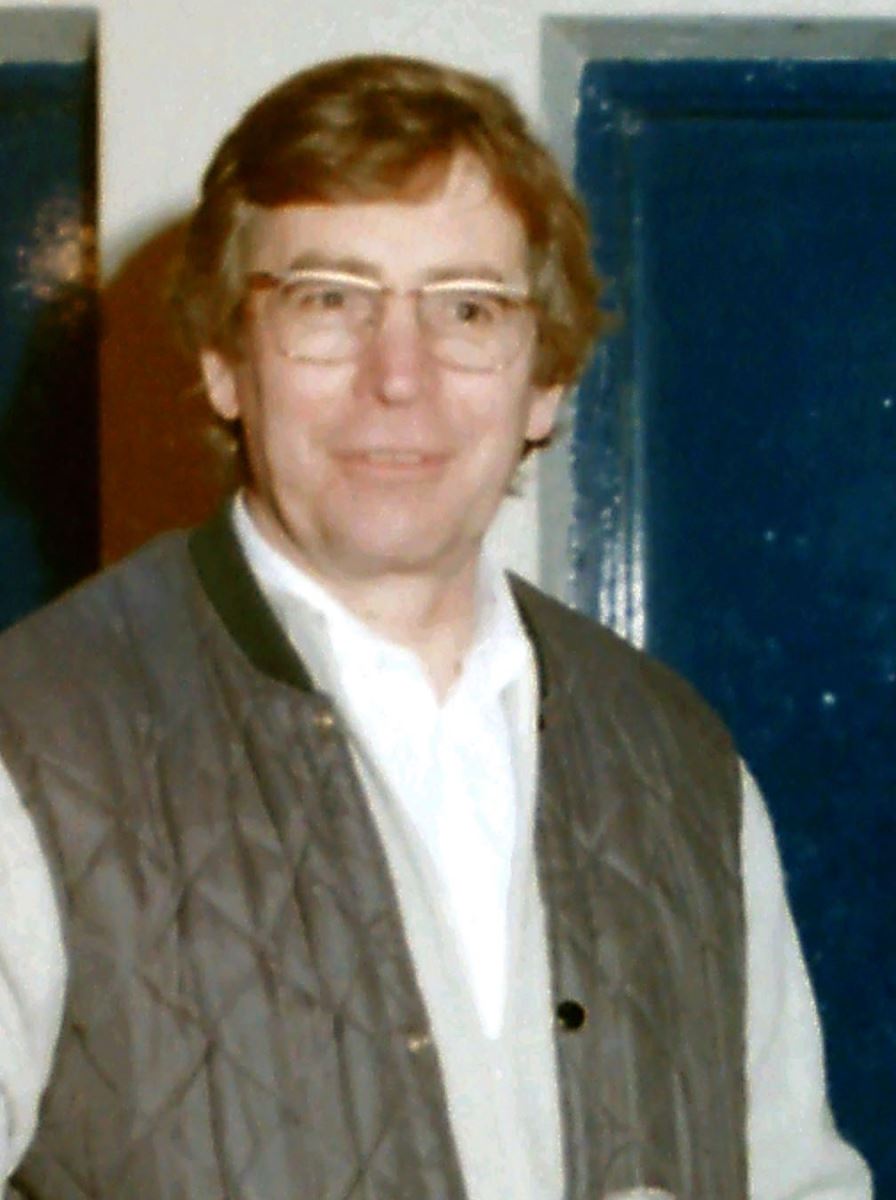 We extend our very deepest sympathy and assurance our of prayers to the family and friends of
Frank Ward
Recently Deceased
Frank's body will be received into the church at 4.30 p.m. on Monday, 24th July. This will be followed by a short Vigil Service
His Funeral Mass will be celebrated at the Church of the Immaculate Conception at 11.00 a.m. on Tuesday, 25th July followed by burial in Bicester Cemetery.
May he rest in peace.
May the angels lead you into paradise; may the martyrs come to welcome you and take you to the holy city, the new and eternal Jerusalem.  Amen.
CHURCH REPAIR FUND
In the next 24 months I will be appealing for donations in order to raise funds for the CHURCH REPAIR WORK. At this moment in time, our target is £120,000.00. Thecost of repairs could be less or more, than our target amount. It will all depend on the expert's analysis. I will be meeting the Structural Engineer in due course and will keep you informed of their findings. Meanwhile, I appeal for your generosity, to please start giving something towards our target. Remember, God loves a cheerful giver! 
See what we are trying to raise money for and the progress of the appeal here.
ALTAR LINEN
The ladies who currently wash and iron the altar linen are looking for some extra help especially for about 6 weeks September/October time. If you can help please speak to Christine Tett or Anne Swanson or contact the parish office.
SACRAMENTAL DATES 2018.
Next year, His Grace, Archbishop Bernard Longley will be the main celebrant for our Confirmation Mass, which will take place on Saturday, 17th March at 6.00 pm. First Holy Communions will be held on 2 weekends: Sunday 13th & 20th May. I would like to see all families with children who are preparing for their sacraments to attend church regularly as part of their commitment in preparation for the sacraments. Enrolment and session dates will be available on our website in due course.
COFFEE MORNING
£217.10 was raised towards the church repair fund at Friday's coffee morning. Thanks to all who came long to support it.
OHCT RIDE & STRIDE - SATURDAY - 9 SEPTEMBER - 10.00 AM TO 6.00 PM
Sponsorship Forms are now available. If you are able to Ride, Stride or Welcome Visitors from Other Churches and Parishes for an hour or two please contact Tim Lane on 01869 277523. 50% of all sponsorship raised is passed on to Parish Funds - over £700 has been raised from the last three years - so please enjoy some exercise and support this terrific day if you possibly can
FLOWER FESTIVAL ON 23rd, 24th, 25th SEPTEMBER
If anyone is able to help on the weekend of 22nd-24th September with the festival please come along to the meeting on Thursday, 15th June at 7.30pm at the John Paul II Centre. Stewards/greeters, stall/cafe helpers, Programme/raffle ticket sellers are just a few tasks where help will be needed in the church and the John Paul II Centre.  This will be a big event and lots of assistance will be needed. If you are unable to attend the meeting but will be able to help please contact the parish office.         
MONTHLY LUNCH:
My sincere thank to our team of volunteers for their hard work and delicious lunches. I would also like to thank those who came along to support and to enjoy the delicious lunch. The next monthly lunch is on Tuesday 25th July at 12 Noon. The total amount raised £462.70.
MORE CATECHISTS AND YOUTH LEADERS:
I am hoping to recruit more volunteers to become Catechists and Youth Leaders from September. I am planning to organise a short training course in order to equip you as Catechists with some knowledge of Catechism & teaching methodology. Youth Leaders will also have some sessions on how to engage and plan different activities with young people. If you are interested, please drop me an email. May I request our Catechists & Youth Leaders to kindly speak to people you think may be interested. In the next few months let us pray that many may come forward to get involved in these ministries.
NEW ALTAR SERVERS:
I would like to encourage Children who made their First Holy Communion this year and other young people to become altar servers. Speak to Deacon Michael after one of the weekend Masses. 
APF/MISSION BOX
Please could all Red Mission Box holders empty and/or return the contents of their boxes to the parish office or welcomers. Please remember to include your name when delivering your donation. Empty boxes are available at the back of church. Thank you.  
PILGRIMAGE TO HOLY LAND: 
From 22nd to 29th November 2017: On this occasion we hope to travel to Mount Sinai and are awaiting for more details before the itinerary is announced. If you are interested in joining us please let me know. 
PILGRIMAGE TO SANTIAGO DE COMPOSTELA SPAIN & FATIMA:
From 11th to 18th October 2017 from London Stansted. The price £930. For more details contact Kirsten 07525464305 or Joseph on 07748638402
MONTHLY LUNCHES IN 2017
Thank you to all the Lunch Ladies, new volunteers ,supporters, for a successful first lunch of 2107!  £401.52 was raised for parish funds. We will need more volunteers, and if you can assist us, contact the Parish Office: Our Monthly Lunch commence on Tuesdays on the following dates: 25th July; 22nd August; 26th September; 24th October; 28th November. Thank you.
SOCIAL EVENTS IN 2017 SHEET
This weekend welcomers will be giving away our Social and fundraising events dates. Please note those dates in your diaries. Also available here.
MONTHLY COFFEE MORNINGS IN 2017
Thank you to everyone who came along to support the event. Please note these dates in your diaries: 4th August, 1st September, 6th October, 3rd November, 1st December.. 

MAY 2017: £100 Serena McArdle 98,£50-Eileen Penhallow-16,£25-Dave Gilbert-9.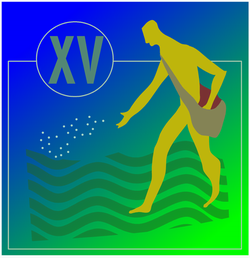 MASS ATTENDANCE LAST WEEKEND
Saturday, 8.00 p.m. - 101
Sunday, 9.00 a.m - 159
Sunday, 11.00 a.m. - 152
Total: 412 devout Christian souls.
REGULAR FEATURES
SUNDAY COFFEE
Come along for a coffee and meet new and old fellow parishioners after 9.00 am and 11.00 am Masses this weekend and every Sunday in the in the main hall downstairs of The John Paul II Centre. Come along...all welcome!
LEGACIES AND LAST WILL
Have you thought of including the parish in your last will? In the past Parishes were left with legacies. If you would like to leave a legacy to the parish, please contact Fr. John. The large statue of the Immaculate Conception that adorns the front of the church, Bicester's first piece of public Sculpture was paid for by a legacy left to the parish. May the donor rest in peace.
DBS ~ DISCLOSURE AND BARRING SERVICE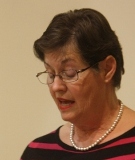 If you are a parishioner who currently comes into contact with children or vulnerable adults as part of your voluntary work in the parish , for example with the youth group, children's liturgy, sacramental programme catechists, baby and toddler group or as an Extraodinary Minister taking Holy Communion to the sick and housebound, etc.,and have not been DBS (CRB) checked, please contact our safeguarding reprasentative, Elizabeth Green, right, as soon as possible. E-mail. safeguarding@immaculate-conception .org.uk
Elizabeth Green
VOTIVE LIGHTS
The votive lights in Our Lady's Chapel are now £1 each. Those in front of the statues of the Sacred Heart and St. Joseph are now 50p.  For health and safety reasons, we request that only those candles provided by the parish are used. Thank you for your co-operation.
BAPTISMAL PREPARATION
Fr. John would like to meet all parents requesting the Sacrament of Baptism for their children. An application form is available for download here or can be collected from the Parish Office. Please e-mail Fr. John or the Parish Office to arrange an appointment.
PREPARATION FOR THE SACRAMENT OF MATRIMONY
If you are planning to get married either within The Parish of the Immaculate Conception or elsewhere, please use the form below to make contact with the Parish Office. Thank you.
Sacrament of Matrimony application form 
BATTHULA CARE TRUST
This is a charity started by Rev. Fr. John Batthula to raise funds to help poor families in India. The funds are used for a wide range of activities such as building homes for a Leper colony, purchasing books and educational equipment for impoverished schools, helping the aged and much more. More on their Website.
PRINTED BULLETIN NOTICES
Please note that the deadline for notices to be included in the weekly bulletin is 3.00 pm of the Thursday of each week.
MISSION BOXES/APF
The Pope's official charity for overseas mission. We share the hope of the Gospel where there is turmoil, poverty and uncertainty in the world, and where the Church is new, young or poor. Missio empowers local people to form and sustain communities of faith and trains future leaders so that the vital work of the Church in the world can take place. Please could all Red Mission Box holders empty and return the contents of their boxes to the parish office/piety shop. Please remember to include your name when deliveing your donation. Empty boxes are available at the back of church, please take one with you!
MASS INTENTIONS
Please use the Mass offering envelopes at the back of the church. These can be posted through the door of the presbytery or given to the welcomers. Please be sure to give plenty of notice if specific dates are required.
PARISH OFFICE
The parish office is located on the first floor of The John Paul II Centre. If the main doors are closed, then please press the buzzer located near the doors and wait for a member of staff to respond. When you exit the building please ensure that the door is fully closed. Office hours are 9.00 am to 3.00 pm, Monday to Friday. The telephone number is 01869 253 277.
WANTED
Do you have any old photographs of parish life, the church (Priory Road or The Causeway), St. Mary's School, etc. that could go into a parish archive? If so, please could you deliver these to the parish office marked with your name. These will be scanned and returned to you. Thank you. A selection of older photographs can be seen here
ROSARY WEBSITE
This website has been set up by a parishioner. Please take a look on therosary3.com which takes you to a quiet place within; away from the noise and din of life, and all its distractions into the presence of God.
CATHOLIC SINGLES 
Is an organisation which helps single adult Catholics of all ages meet, either one to one or through social events. Please tel. 0161 941 3498, visit the web-site
 www.catholicsingles.org.uk
 or email in-fo@catholicsingles.org.uk
FOOD BANK 
Please leave donation in sacristy kitchen. Please, no alcohol or anything containing alcohol, no perishable foodstuffs and nothing past its use by/sell by date. More about the work of the Bicester Food Bank 
here.
GIFT AID ENVELOPES 
Still a few remaining for the next financial year, please collect them as you leave. Anyone wishing to join, please pick up a leaflet and return to the clergy or office.
TRAIDCRAFT STALL

Your Traidcraft stall now has Christmas cards, Advent calendars and gifts for sale. Please take a look after all Masses this weekend, in the hall or at the back of church. There is a catalogue if you would like to place an order, or you can order online at traidcraftshop.co.uk. Traidcraft was established in 1979 as a Christian response to poverty, working with producers and supporting people to trade out of poverty.
BUY A BRICK
If you would like to but a brick in remembrance of a loved one, family, friends, as a Christmas gift or for any occasion please complete a form which is available at the back of church and deliver to parish clergy or the office. Bricks cost £250 each. The wall of bricks can be viewed in the John Paul II Centre.
PIETY SHOP OPENING HOURS
Located in the former Lady Chapel this will be open after most weekend Masses. Rosaries, CTS books, sympathy, mass, baptism, holy communion, confirmation cards, other items of piety also on sale..