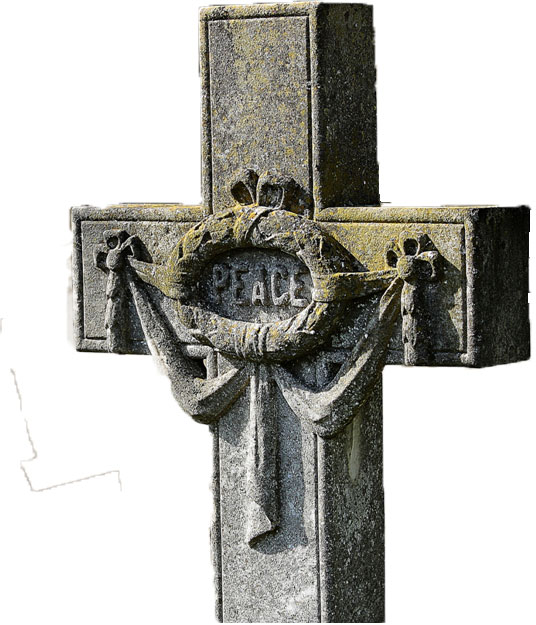 The custom of remembering the dead goes back to the early days of the Church. Tertullian writing in the third century spoke of an intermediate place of rest where that faithful waited until the final judgement. In the same century there seems to have been some idea of deceased Christians who need some form of purification before seeing God. From the eleventh to the thirteenth centuries, the feast spread throughout Europe and was finally adopted in Rome. The feast involves several beliefs: that some Christians, while dying in peace with Christ, might still need some purification; that the prayers and good deeds of the living help those who have died; and that there is an intermediate place between heaven and hell. 
The choice of the 2nd of November as the
Feast of All the Faithful Departed (All Souls
) is thought to come from a decree of
St. Odilo (c. 962 – 1048)
, the abbot of Cluny, where he instructed that it should be observed as a day of prayer throughout the Clunaic foundations. He chose the date precisely because it followed the Solemnity of All Saints, and his instructions were to pray for the souls of deceased monks. What he did was not entirely new as at the time of
St. Isidore of Seville (c. 560 – 636)
the Monday after Pentecost was kept as a day of prayer for the dead. The custom of having three Masses on that day seems to have begun with the Spanish Dominicans in the fifteenth century, and, after papal approval in 1748 was extended to countries under Spanish or Portuguese influence. Its extension to the universal Church came about because of the First World War and the Apostolic Constitution granted by
Pope Benedict XV (1914 – 1922)
on the 10th of August 1915. One Mass is celebrated for a particular person or group, one fo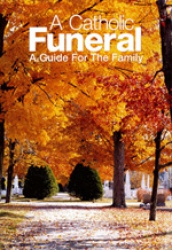 r all the faithful departed and the third for the intentions of the Holy Father. The liturgy of the day is perhaps the best guide to the meaning of the feast: the readings point to Christ as the hope of the living and the dead and the liturgical prayers see new life in Christ as God's promise that enables Christians to face death with faith and hope.
November traditionally is the month when Catholics remember the souls of the faithful departed in Purgatory through the celebration of additional Masses, announced on the
Mass times page
, and also through vespers of the dead and the blessing of graves in
The Foynes Memorial Garden
, Bicester Cemetery and at St. Mary's Church in Ambrosden.
A Catholic Funeral - s comprehensive guide to all aspects of a Catholic Funeral - available from the Parish Office.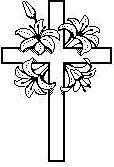 Your prayers are requested for all those whose anniversaries occur during the month of November
Francis Alcock, Arthur Michael Ashley (2004), Ellen Batchelor (2016), Teresa Elaine Bates (2008), Alexander Beattie (1966), Robert Bosley, Margaret Brady, Emily Mona Byrne (2009), Margaret Mary Byrne (2008), Peggy Byrne (2008), Patrick Byrne (1973), Matthew Carey, James Cassidy (1980), Bridget Carroll, Bert Charman (1978), Alys Chrisp (2002), Terence Clancy (1974), John Collison (1997), Eugene Gabriel Conliffe (2009), Maureen Elizabeth Cororan (2011), Brendan Cronin (2015), Michael Joseph Curry, Eustace Davis, Cuthbert Dearlove (1941), Tony Dempsey (1971), George A. Dickson (1997), Leonard Donaghy (2009), Ellen Doreen Duddridge (2012), Doreen Dunn (1980), Catherine Edgar (1982), Albert Emberton (1960), Beatrice Farmer (1998), Thomas Farrell, Carolyn Fawcett (1999), Colin Brian Figg (2008), Rawdon Fletcher (1972), Peter Joseph Flynn (2012), Tony Forbes (1982), Catherine Anne French (1974), Stephen Joseph Gay (2009), Albert George (1996), Eusabia Gonzalez, Dennis Graham (1982), Ginnie Graham (1981), Norman Joseph Grantley (2009), Tom Hambleton (1998),  Ivor Harell, Rosemary Healey (2008), John & Mary Hegarty, Mary Henshall (1993), Harvey Wendall Hertz (2004), Michael John Holliman (2010), Arthur Howes (1976), Frederick Cyril Hurst (1987), Michael Inak (2012), Richard Ivers (1999), Elise Jackson (1977), Bruna Jalowik (2005), Nora Jeacock, Jennifer Judd (2003), Joseph Charles & Jane Anne Kelly, Jane Kennedy (1969), Stephen Kesic (1976), Peter King (1988), Josef Kustra (1992), Bogidanka Lipscomb (1999), George Lipscomb (1975), Dolly Lineham, George Mackie (2002), Tommy McBride, Brendan Martin McCullough (2012), Sheila MacLaren (2003), James Francis MacDermott (1997), Cyril McDonnell (1983), Archbishop John McIntyre (1934), Julia McKenzie (1997), Ethel McKiernan (1995), George Mackie (2002), Connor Anthony Madden (1998), Arrabella Mahr (1969), Patrick Maloney, Glyn (Glyndwr) Marchant (2015), Pietro Marchetti (1998), Alun Martin (1999), Archbishop Joseph Masterson (1953), Veronica A.Monk (1997), Mr.& Mrs. Mooney, Catherine Morgan (1984), Margaret Murtagh (1970), Annie Neville, Bartholomew O'Brien, Catherine O'Brien, Rose O'Hagan (1977), Eustachius Panejko (1985), Teresa Patterson, (2008), Mary A.Philip, Doris Pointer, Edward Rogers, Bridget Ryan (1945), James Schloff (2002), Ed Stewart (1992), Alfredo Tanucci (1973), Josephine Taylor (2012), Alan Oliver Tiley (2002), Joan Josephine Todell (1993), Elizabeth Ann Thompson (2011), Margaret Watson, John Ward (1997), Francis Warne (1971), James Welsh, Neil White (1996), Stephen Wilde (2008), John Patrick Joseph Wright (2010), Christine Margaret Young (2003). Most Rev. Maurice Noel Leon Couve de Murville (2007), the Dead of the two World Wars.
O gentlest Heart of Jesus, ever present in the Blessed Sacrament, ever consumed with burning love for the poor captive souls in Purgatory, have mercy on the souls of thy servants. Be not severe in Thy judgement, but let some drops of Thy Precious Blood fall upon our beloved departed, and do Thou, O merciful Saviour, send Thy angels to conduct the souls of Thy servants to a place of refresment and peace. Amen
In this Month of the Holy Souls Let Us Remember in our Prayers these Members of Our Community Who have Left Us in the Past Year.
Ellen Batchelor – 19th November 2016

Agnes Nelson – 16th December 2016

Arthur Gerald McCambridge – 18th December 2016

Frank Gibson Harland – 16th January 2017

Amal Blakeley – 25th January 2017

John Calnan – 26th January 2017

Mary 'Molly' Edgar – 27th January 2017

John Connelly – 3rd February 2017

Alberto Augusto Cardoso – 6th March 2017

Aurelia Doniselli – 16th March 2017

Bassim Louis Ayyar – 22nd March 2017

Reginald William Maude – 26th March 2017

Margaret Wildin – 4th April 2017

Donna Garnon – 10th May 2017

Martin Starrett – 8th June 2017

Patricia Dyson – 15th June 2017

Ronald Joseph Hawke – 30th June 2017

Francis 'Frank' John Ward – 8th July 2017

Nicholas Alan Hook – 24th July 2017

Patrick Kiernan O'Driscoll – 28th July 2017

Brian Lickman – 22nd August 2017

June Whittall – 6th September 2017

Bridget 'Bridie' Alderman – 10th October 2017